This tutorial will show you how to host your zip file on Tiiny.host.
What is Tiiny.host?
Think of Tiiny.host as the companion app to webtozip. Similar to generating a zip file of a dynamic website with one click, Tiiny.host offers zip hosting by uploading the file and adding the name of your project.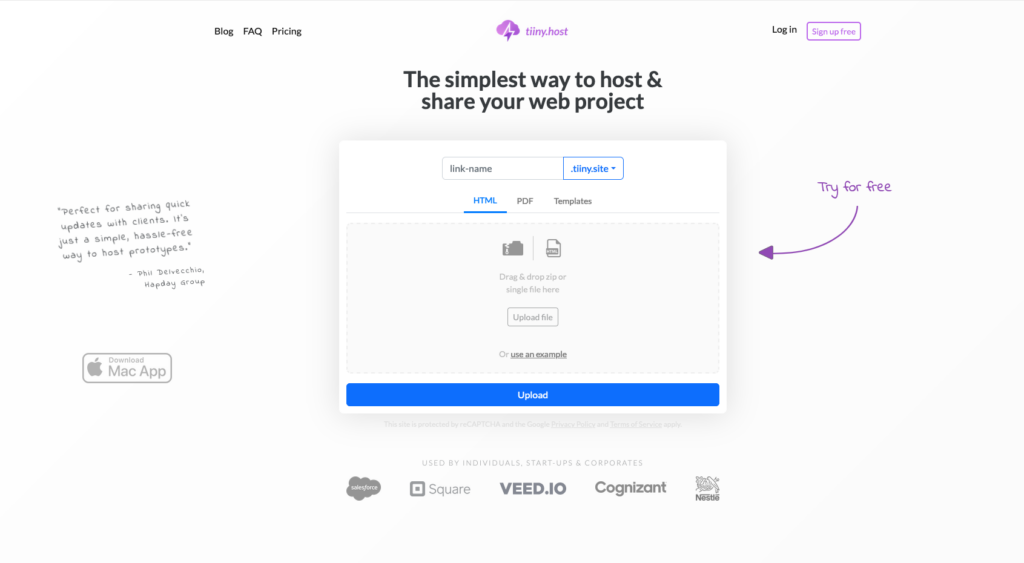 Download your website as a zip file
Go to webtozip.com add your domain and choose "Relative Path" or "Absolute URL" as the export mode. Add your e-mail address and click on "Request ZIP file". Download the ZIP file from the download link you've from the e-mail – preparation is done.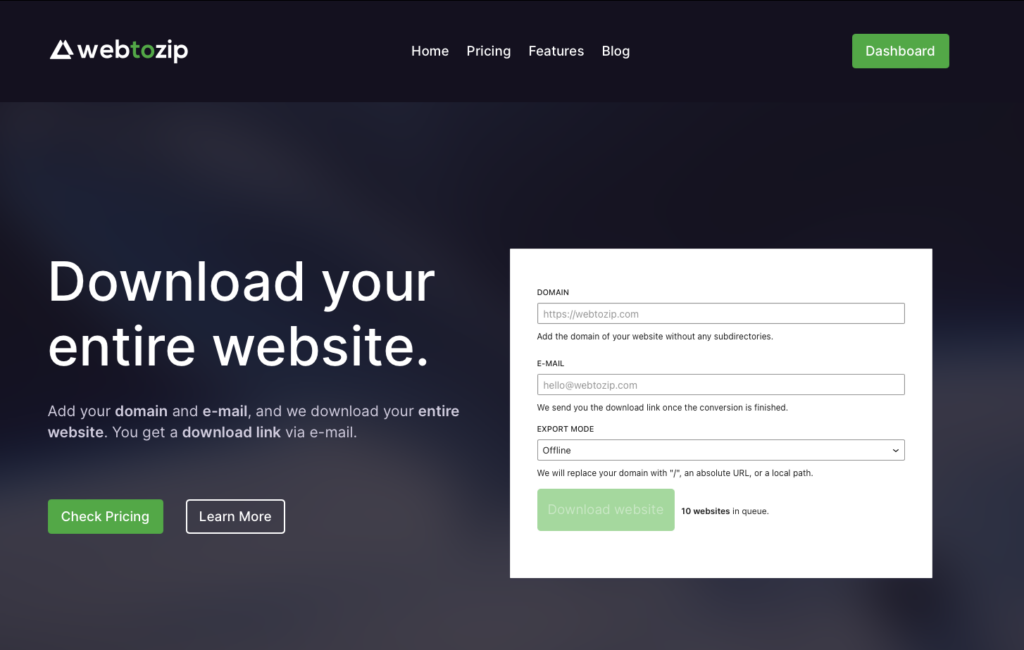 Setup your project and upload the ZIP
You can either use the uploader on the frontend of the Tiiny.host website or create an account and use the uploader within the dashboard. I already have an account, so I logged in and started uploading my ZIP file to Tiiny.host: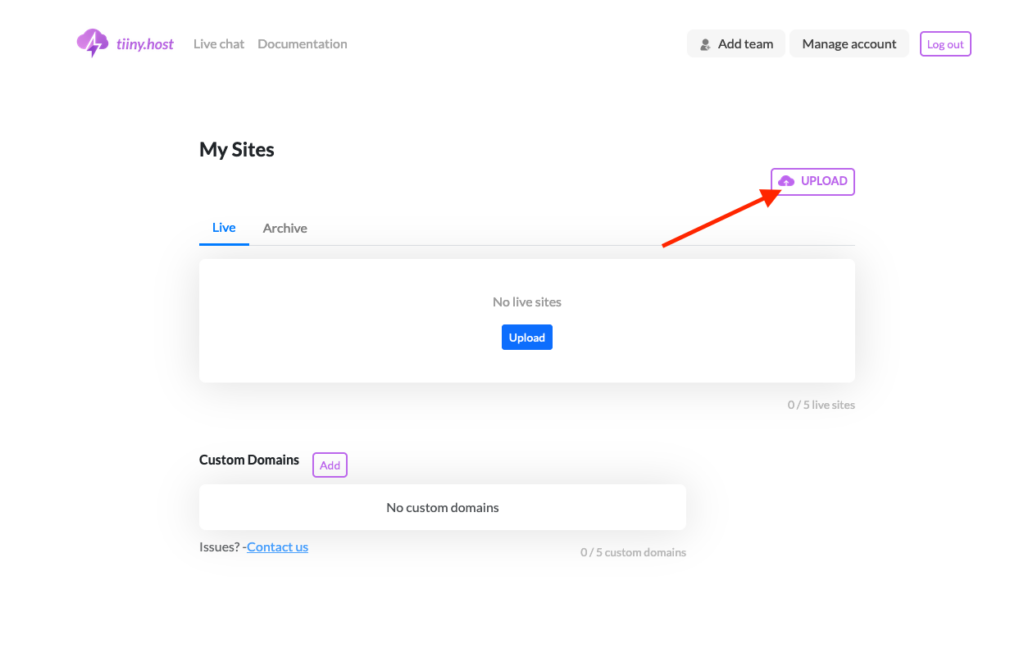 Once you click on the "Upload" button, you will get some additional settings like the project name, if you want to use password protection or not, and the uploader to drag and drop your ZIP file into: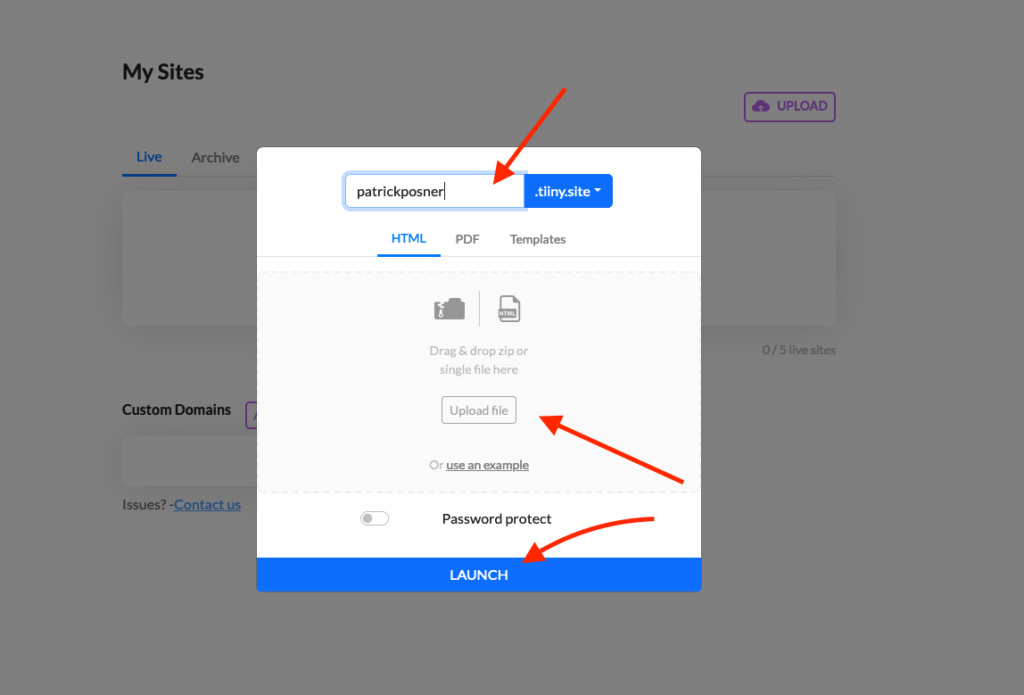 Click on launch, and that's it. Your website is now available at projectname.tiiny.site. You can also configure custom domains within the dashboard, updating an existing website by uploading an updated ZIP file. Tiiny.host also ships with integrated and GPDR-friendly analytics out of the box.